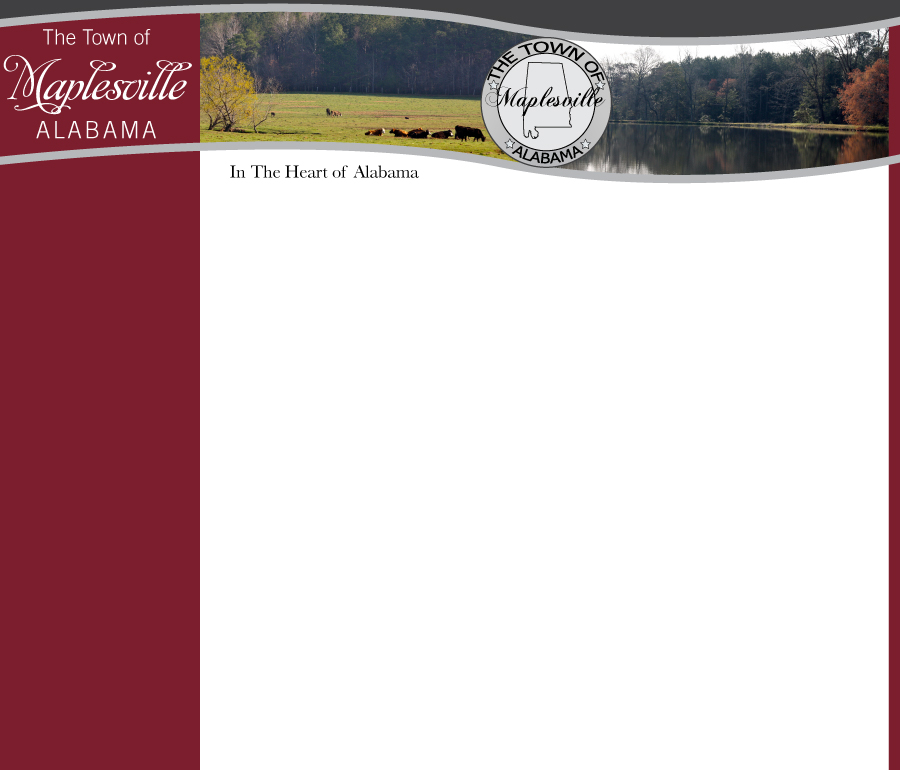 Town of Maplesville, Alabama

9400 Al Hwy 22, Maplesville, Al  36750

Phone: (334) 366-4211 (334) 366-4212   Fax:(334) 366-4210

Copyright © 2011 - Town of Maplesville, Alabama - Powered by [PIXEL DESIGN]
The Maplesville Depot is the home of the Maplesville Senior Center which is located at 9499 AL Hwy 22, Maplesville, AL. The senior citizens of Maplesville meet every Monday – Friday from 8:00 a.m. till 12:00 noon.
Center Manager
Sandy Madsen
Home Delivery
Debbie Ruddick Blais
The front rooms of the Depot are occupied by the Maplesville Historical Society. A pictorial history of Maplesville is displayed.
Maplesville Depot / Maplesville Senior Center